We produce, repair, rent and buy pallets.
We also offer the best firewood for fireplaces, boilers, grills, and braziers. Our mission is to provide our clients with the best conditions for their business via selling wood containers and packaging.
We are proffesional in everything that we do. Our core values are hard work, honesty, quality service, as well as unique quality of wood products and sustainability. Our client's base is constantly expanding, and we have cooperated with most of our clients for more than 10 years already. Koshun Pallets company branch offices are located all over Ukraine and that ensures easy terms for cooperation with our clients.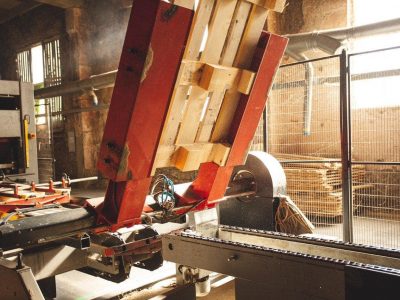 Only professionals work in the logistics department of our company.
Thanks to our vehicle fleet, we ensure shipping pallets all over Ukraine and Europe 24/7 every day of the year. What separates our drivers from others is their punctuality. Our mission is to provide our customers with everything they need and not to worry about irrelevant matters.
Since december 2011, Koshun Pallets is one of the certified EPAL pallet manufacturers and has a pallet repair license in compliance with the standards of European Pallet Association. Our company not only cares about European quality but also ensures European quality of services. We always take all wishes of our customers into account, be it size, type or number.
Our main main values are ecological compatibility and waste-free manufacturing process. We are located in ecological region of Western Ukraine, in Carpathian mountains. For this reason, we have a unique opportunity to use only first rate wood to manufacture our pallets and firewood.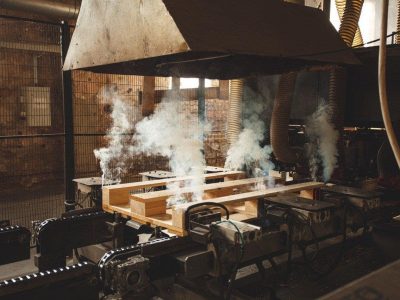 high standards of quality and degree of reliability;
certification of our production;
excellent service;
waste-free ecological production in Carpathians;
delivery 24/7/365 to any places in Ukraine and Europe.
Koshun Pallets has over 20 years of experience in wooden pallet production. After all this time, we became known as professionals at what we do and as a reliable business partner. You can make sure of our reliability by directly cooperating with us. Contact us today to start our cooperation.
Leave a request and you will receive a price
Contact me through messenger comfortable for you:
Are you planning to export your goods?

Do you need a certified ISO and ISMTP-15 compliant container?

Do you need to service your pallet park?
We clarify your need and nuances.
We do the calculation of production cost
Calculate delivery cost
If necessary, we provide a sample
Pallet Classification by Quality
You need to know this so that no one will cheat you by selling you poor quality pallets (new second-class pallets are cheating)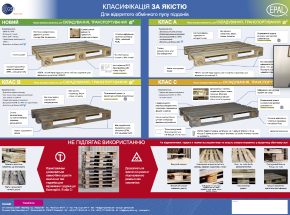 Download the PDF file to get to know us better