Pallets exchange is the perfect solution
What should you do if your previous clients have not yet give you pallets back, and your next clients wait for the delivery? It allows you to avoid transportation of empty pallets and reduce your expenses. Our experts are here for you to deliver the desired number of custom pallets to the place needed or ship pallets from your clients.
Furthermore, size is not a hindrance to pallets exchange, as well. If you have pallets 800х1200, and you need pallets 1140х1140, we will make exchange with no delay.
Shipping wooden pallets and especially export pallets requires using particular types of pallets. Our company manufactures certified pallets EPAL EUR, so we can exchange used euro pallets for the new certified ones. Standard size of european pallets is 800 x 1200 x 144, but our company also produces pallets of all other sizes. Accordingly, you can exchange the pallets you have for different pallets that would best fulfil your needs.
We make an exchange of pallets the most convenient for customers since we have different pallets at a reasonable price. Koshun Pallets company, which is one of the leading Ukrainian pallets manufacturer, produces custom pallets for every taste. It means you can exchange standard pallets for pallets of nonstandard sizes on demand.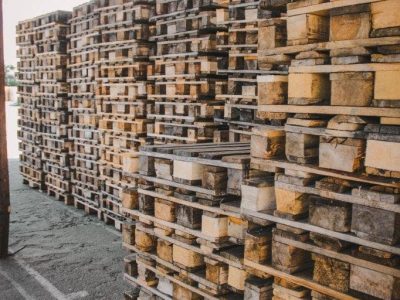 Also, our company has a well-established delivery system. Koshun Pallets has its own vehicle fleet and cooperates with delivery companies that gives us an opportunity for large batches of pallets all over the year. We work 24/7 to make our cooperation fast and productive to the maximum.
After 20 years of diligent work, our company became among the top-3 of Ukrainian pallets manufacturers. Thousands of customers trust us and so you can rest assured not only in quality of our products, but also in our reliability. Contact us now to get a budget assessment and start our cooperation.
Leave a request and you will receive a price
Contact me through messenger comfortable for you:
Are you planning to export your goods?

Do you need a certified ISO and ISMTP-15 compliant container?

Do you need to service your pallet park?
We clarify your need and nuances.
We do the calculation of production cost
Calculate delivery cost
If necessary, we provide a sample
Pallet Classification by Quality
You need to know this so that no one will cheat you by selling you poor quality pallets (new second-class pallets are cheating)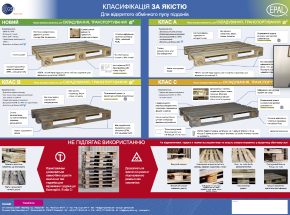 Download the PDF file to get to know us better