Koshun Pallets company offers rental of pallets of all types:
new pallets;
used wooden pallets;
certified pallets;
custom pallets.
Pallet rental always works to your benefit because you pay less and so save money on a budget. Pallet rental is the best choice for those companies that have limited need in transportation services. It is also advisable for startups and those enterprises that ship their goods from time to time or from season to season.
Apart from that, our qualified workers examine each of the incoming pallet units and repair them if needed. With us, you don't have to spend much money on purchase new pallets because rental is so much cheaper. You don't have to store unnecessary pallets in the warehouse, we will provide you with preferred number of pallets at the exact time you need. We also provide all additional services related to repair.
You can also be sure concerning the quality of our pallets. Throughout 20 years of our existence, we managed to organize production in all Ukrainian cities where we have our branch offices. We have cooperated with most of our clients for more than 10 years already. All our pallets are made in compliance with European standards of quality and are made of hardwood. Our employees are not only professionals in pallet manufacture but also in logistics, management, and accounting of reusable packaging.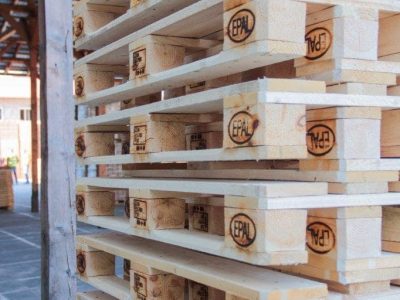 To try our rental services, you'll only need to sign a contract with us. Contact us and we will answer all your questions with pleasure.
Leave a request and you will receive a price
Contact me through messenger comfortable for you:
Are you planning to export your goods?

Do you need a certified ISO and ISMTP-15 compliant container?

Do you need to service your pallet park?
We clarify your need and nuances.
We do the calculation of production cost
Calculate delivery cost
If necessary, we provide a sample
Pallet Classification by Quality
You need to know this so that no one will cheat you by selling you poor quality pallets (new second-class pallets are cheating)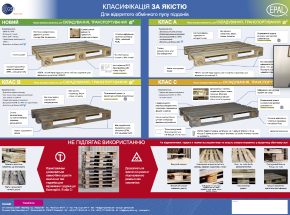 Download the PDF file to get to know us better