Pallet sales and manufacture
We are Ukrainian wooden pallet manufacturer that boasts of quality and reliable production. Our pallets, european pallets, custom pallets and firewood logs made a name for Koshun Pallets company. Also, we have delivery service and so our products moves along the full cycle from production facility to our customers.
It is not a secret that potential clients have high expectations towards the package for their goods. They expect pallets to be economical, practical and ecological, and we meet them all. We offer wholesale pallets and serve individual orders, as well. Since we are one of the direct pallet manufacturers, you have a rare opportunity to order custom pallets in our company. We offer pallets of all types and sizes. Also, we have used wood pallets for sale.
Koshun Pallets company guarantees high quality of production and meeting the deadlines when completing your orders.
To buy euro pallets,  contact our managers and we will assist you in selecting production that best suits your needs.
Head office and production facility of our company is located in Carpathian region. Since our facilities are located in the woodland, delivery of certified wood (UA DALRU) is conducted on a regular basis.
All over goods are produced in compliance with European standards (EPAL, UIC) and are made only of hardwood.
Pallet production process consists of several stages. At first, we thoroughly examine the wood and select only quality raw material. Then, the saw cut and materials preparation takes place. Our wood undergoes heat treatment in a special chamber and then it gets treated with antiseptics. These procedures insure long-term storage with no harm to quality. Then, the pallets are assembled and undergo strict examination. Quality control is ensured by our qualified employees that get special training beforehand. Only after thorough examination pallets are ready for sales.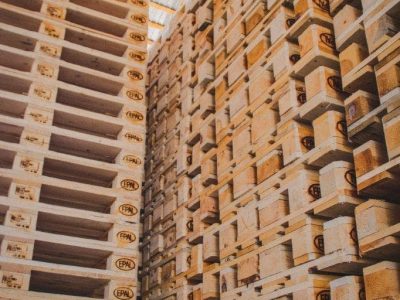 Leave a request and you will receive a price
Contact me through messenger comfortable for you:
Are you planning to export your goods?

Do you need a certified ISO and ISMTP-15 compliant container?

Do you need to service your pallet park?
We clarify your need and nuances.
We do the calculation of production cost
Calculate delivery cost
If necessary, we provide a sample
Pallet Classification by Quality
You need to know this so that no one will cheat you by selling you poor quality pallets (new second-class pallets are cheating)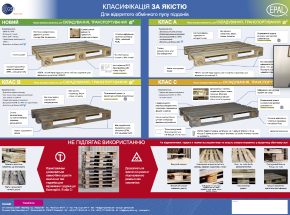 Download the PDF file to get to know us better